Nulled Forum Download Free Nulled and Cracked Tools
›
Wordpress
›
Themes
[Theme]

Novo Tema DooPlay para site de filmes e séries online WordPress 100% Grátis
Theme Novo Tema DooPlay para site de filmes e séries online WordPress 100% Grátis
Contributor
Posts:
173
Threads:
7
Joined:
Dec 2016
Reputation:
Country:
(This post was last modified: 08-13-2019, 08:42 PM by thiagolima916.)
Novo Tema DooPlay 2.3.1 para sites de fi lmes e séries online WordPress 100% Grátis e Nulled

- Zapella Templates
Baixar Novo Tema DooPlay 2.3.1 para sites de filmes e séries online WordPress 100% Grátis e Nulled
TEMA COMPLETO 100% GRATUITO E REGISTRO TOTALMENTE ATIVADO E VITALÍCIO E COM TODOS OS PROBLEMAS RESOLVIDOS!
O tema WordPress Filmes e programas de TV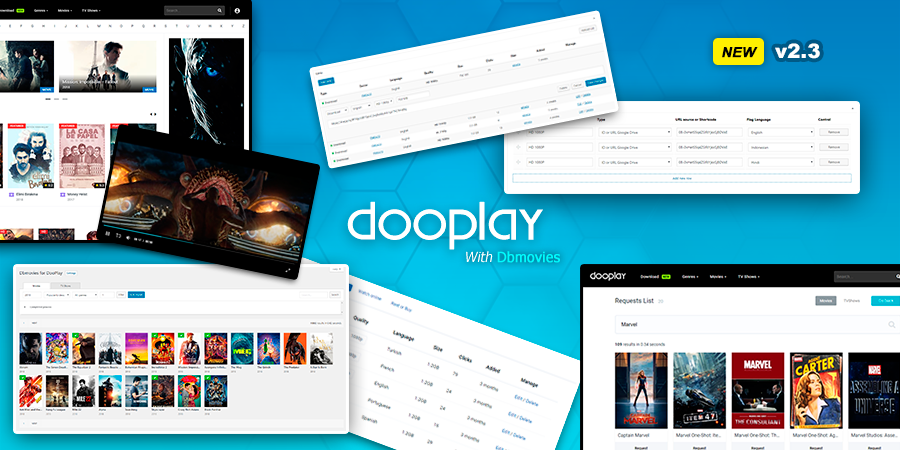 é, sem dúvida, o melhor e mais poderoso framework, com acesso a um grande volume de conteúdo com uma única clique, completamente otimizado.
IMAGENS
O DooPlay E Feito para facilitar O Trabalho de Criação de Conteúdo com menor esforço, usar Ferramentas Poderosas Que fornecem Dados, Textos e Imagens de Fontes MUITO MAIS, Além de oferecer Todas como opções para o local de Seu sem tocar NAS Linhas de código.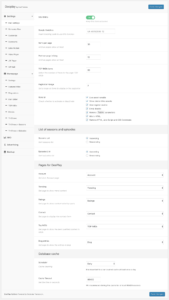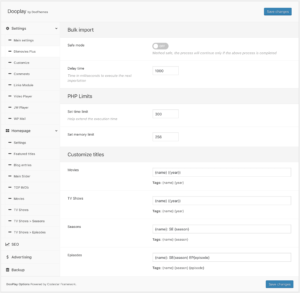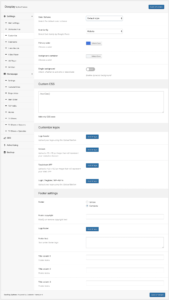 O Dooplay 2.3.1 possui um sistema de cache persistente, que permite minimizar as consultas ao banco de dados, é a versão mais rápida e estável que alcançamos, além de opções novas e aprimoradas que lhe darão o controle absoluto do seu site.
Dbmovies nossa ferramenta de importação, também teve mudanças muito importantes, proporcionando melhor acesso a um grande volume de conteúdo em diferentes idiomas.
Características
Código nativo do WordPress.
Design limpo e arrumado.
Design totalmente responsivo.
Suporte ao tema infantil.
Suporte de widgets.
SEO otimizado.
Arquivos de tradução.
Traduções disponíveis (Inglês / Espanhol).
Suporte ao plug-in dbmovies da API.
API Themoviedb Suppot.
Dados de raspagem do API da IMDb (classificação / votos).
Importar dados e imagens (filmes / programas de TV).
Gerador de temporada.
Gerador de episódios.
Streaming de jogadores.
Suporte do JWPlayer.
Jogador Falso.
Integração de links encurtadores.
Conteúdo do filtro de glossário.
Página de classificação.
Página de tendências.
Página da IMDb TOP.
Páginas da conta.
Classificações do usuário.
Favoritos do usuário.
Lista de usuários marcados como vistos.
Conteúdo Relacionado.
Conteúdo em destaque.
Opções de temas.
Módulos da página inicial.
Formulário de Contato.
Forma de login.
Cadastre-se formulário.
Relatar o formulário de erro de vídeo.
Formulários de segurança do Google reCAPTCHA.
Suporte Comentários com facebook.
Suporte Comentários com Disqus.
Botões sociais.
Sistema para compartilhar links.
Post-types permalinks personalizáveis.
Permalinks de taxonomias personalizáveis.
Atualizações gratuitas (vida útil)
Suporte de Acesso (Lifetime)
Acesso a conteúdo exclusivo.
Acesso a ofertas.
DooPlay tem campos personalizados que lhe dão a ordem e boa aparência ao seu conteúdo, para o SEO tem filtros táxonos precisos para melhorar o desempenho e aspetos nos principais mecanismos de busca.
Todas as atualizações são gratuitas após a compra, você também tem acesso ao suporte e conteúdo exclusivo para os clientes, tudo é para toda a vida.
Requisitos do servidor
PHP PHP +
Extensão PHP MySQLi
Extensão PHP DOP
Extensão PHP PHP
Extensão PHP
PHP Open Extensão PHP MBString
Extensão PHP iconv
Extensão PHP IMAP
Extensão PHP GD
Extensão PHP Zip
allow_url_fopen
Além disso, você está pronto para modificar o seu servidor.
(este script não é encontrado se uma extensão do servidor, consulte o seu provedor de hospedagem para esta extensão)
You must reply to this thread to see hidden links.
You must reply to this thread to see hidden links.
---
08-10-2019, 08:55 PM